Water Myths and Facts: Separating Truth from Fiction
News
Jun 13, 2023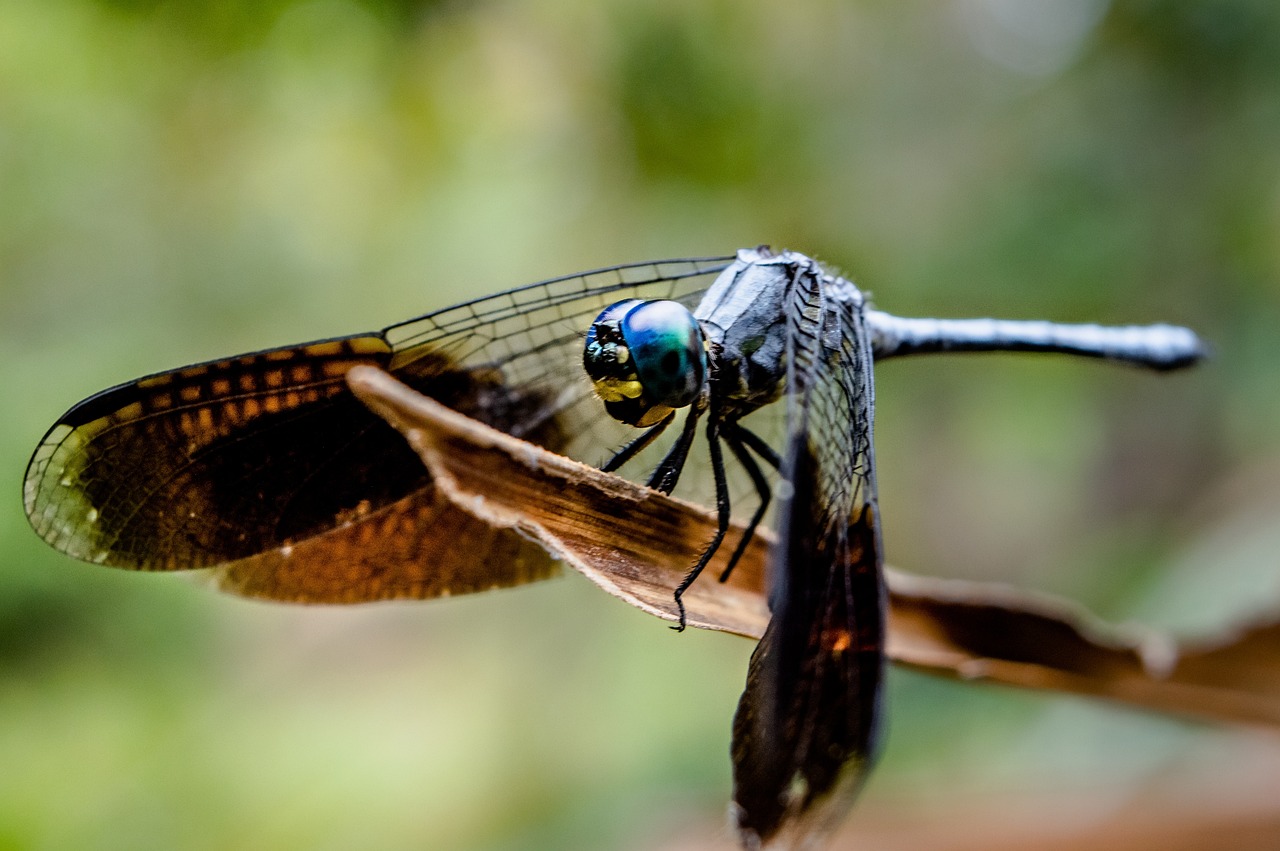 It is a commonly held belief that people need to drink 8 glasses of water a day to maintain good health. However, this is actually a myth that is not backed by scientific evidence. In reality, the amount of water a person needs varies based on factors such as their activity level and the climate they live in.
Of course, it is important to stay hydrated and drink enough water to keep the body functioning properly. However, there is no one-size-fits-all guideline for how much water a person should drink each day. Instead, individuals should pay attention to their own bodies and drink water as needed throughout the day.
Furthermore, it's worth noting that getting water from other sources such as soups, fruits, and vegetables in the diet can also contribute to overall hydration levels. So, while drinking water is important, it's not the only way to stay hydrated.
Overall, the 8 glasses of water per day myth is just that – a myth. Rather than focusing on a specific number, individuals should be aware of their own hydration needs and make sure to drink water regularly throughout the day.
Fact: Drinking Water Can Help with Weight Loss
It's a well-known fact that drinking water is essential to our health, but many people are unaware that it can also aid in weight loss. Increasing water intake can help with weight loss by making you feel fuller, which can reduce calorie intake from sugary drinks like sodas and juices. Furthermore, drinking more water can also increase metabolism, which can aid in burning calories throughout the day.
In addition to weight loss, drinking more water has numerous health benefits, including improving digestion, reducing fatigue, and promoting clearer skin. It's recommended that adults drink at least eight cups (64 ounces) of water a day, but this amount may vary based on individual needs, such as activity level and climate.
So, next time you're feeling hungry or reaching for a sugary drink, try drinking a glass of water instead. It can help with weight loss and contribute to overall better health.
Myth: Bottled Water is Safer than Tap Water
Many people believe that bottled water is safer than tap water, thinking that it is cleaner and healthier. However, this is just a myth. Both tap water and bottled water must meet federal safety standards established by the Environmental Protection Agency (EPA). These standards ensure that both types of water are safe for consumption.
Bottled water is also not necessarily safer than tap water because it is often just tap water in a bottle. In fact, some studies have found that tap water is actually safer than bottled water.
Furthermore, bottled water can have negative impacts on the environment, as the production, transport, and disposal of plastic bottles can contribute to pollution and waste. Tap water, on the other hand, is a more sustainable and eco-friendly option.
So, instead of spending money on bottled water and contributing to environmental problems, it is better to trust the safety of tap water and invest in a reusable water bottle to carry with you wherever you go.
Myth: Fluoride in Tap Water is Harmful
Fluoride added to tap water is a highly debated topic, with some people claiming that it is harmful to our health. However, this is simply a myth with no scientific evidence to support it. In fact, fluoride has been proven to be safe and highly effective in preventing tooth decay.
The addition of fluoride into public water supplies has been a common practice since the 1940s, and has been recognized by numerous health organizations as a safe and effective way to improve oral health. It acts by strengthening and remineralizing tooth enamel, making it more resistant to decay caused by acid-producing bacteria in our mouths.
In addition to strengthening teeth, fluoride has also been shown to have therapeutic benefits for people who are at high risk for dental decay, including children and seniors. It has also been shown to be effective in reducing tooth sensitivity and improving overall oral health.
Despite the overwhelming evidence supporting the safety and effectiveness of fluoride in tap water, there are still vocal opponents of this practice. However, it is important to rely on scientific evidence and trusted health organizations when making decisions about our health.
Fact: Water Is Essential for Brain Function
Water is not only important for quenching our thirst, but it is also essential for proper brain function. Our brain is made up of around 75% water, so staying hydrated is crucial for maintaining mental clarity and focus.
When we are dehydrated, our brain cells shrink and can't function properly, causing symptoms like brain fog, fatigue and poor memory. Drinking enough water helps to keep the brain hydrated, replenishing lost fluids and allowing the brain to function optimally.
In addition, dehydration can also cause headaches, which can further impair cognitive ability. By drinking plenty of water, we can prevent dehydration and the associated negative effects on our brain function.
So, next time you think about skipping that glass of water, remember that staying hydrated not only benefits our overall health, but also plays a crucial role in keeping our brain healthy and sharp.
Fact: Dehydration Can Cause Serious Health Problems
Dehydration can have serious consequences and it is important to recognize the signs and symptoms early on. Symptoms can range from mild to severe and can include thirst, dry mouth and skin, dark-colored urine, dizziness, confusion, and even fainting. If left untreated, dehydration can lead to more serious health problems such as kidney failure, seizures, and even coma.
It is important to stay hydrated by drinking enough water throughout the day, especially when engaging in physical activity or when in hot environments. Remember, water is not the only way to stay hydrated. Consuming fruits and vegetables with high water content such as watermelon, celery, and cucumbers can also contribute to staying hydrated.
In addition to staying hydrated, it is important to recognize the signs of dehydration in others, especially young children and elderly adults. Encouraging those around you to drink water and providing them with water can also help in preventing dehydration.
Myth: You Can Overhydrate
There is a common myth that you can overhydrate by drinking too much water. While it is true that excessive water intake can lead to a dangerous condition called hyponatremia, this is extremely rare and most people do not need to worry about it. Hyponatremia occurs when the level of sodium in your blood becomes too diluted due to too much water intake, which can cause swelling in the brain and other serious health problems. However, it usually only occurs in endurance athletes who are drinking large amounts of water without replacing electrolytes lost through sweating.
For the average person, drinking too much water is unlikely to cause any harm. In fact, staying adequately hydrated is important for overall health and can help prevent dehydration, which can lead to fatigue, muscle cramps, and other health problems. So, while it is important to drink enough water, there is no need to worry about overhydration unless you are engaging in intense exercise for multiple hours at a time.
Myth: Coffee and Tea Don't Count as Water Intake
Contrary to popular belief, drinking coffee and tea does contribute to your daily water intake. However, it is important to be cautious of the added sugars and caffeine intake that can come with these drinks. Studies have shown that moderate coffee and tea consumption (up to 400mg of caffeine per day) can actually have some health benefits. These drinks can help to increase alertness and improve mental function. However, excessive caffeine consumption can lead to headaches, jitteriness, and even heart palpitations. It is also important to avoid adding excessive amounts of sugar or cream to your coffee or tea, as this can negate any potential health benefits. Overall, consuming coffee and tea in moderation can contribute to your daily water intake and have some health benefits, but it is important to be mindful of caffeine and added sugar intake.
Fact: Staying Hydrated Can Improve Athletic Performance
It's a well-known fact that staying hydrated is important for maintaining good health. But did you know that drinking enough water can also improve your athletic performance? This is an important fact that should not be overlooked by athletes of any level.
When we exercise, our bodies lose water through sweat and increased breathing. This can lead to dehydration, which in turn can cause fatigue, muscle cramps, and decreased athletic performance. However, by drinking enough water before, during, and after exercise, we can minimize the risk of dehydration and its negative effects.
Studies have shown that even mild dehydration (losing just 2% of your body weight in water) can have a negative impact on athletic performance. By staying properly hydrated, athletes can improve their endurance, reduce fatigue, and avoid cramps.
It's important to remember that staying hydrated does not necessarily mean drinking only plain water. Sports drinks and coconut water can also be effective in replenishing electrolytes lost during exercise. However, be cautious of added sugars and be sure to read labels carefully.
In summary, staying hydrated is essential for optimal athletic performance. Whether you're a beginner or a seasoned athlete, be sure to drink enough water and replenish lost electrolytes during and after exercise.
Fact: Access to Clean Water is a Human Right
Access to clean and safe drinking water is a basic human right that is crucial for survival. It is a fundamental right that is recognized by the United Nations as an essential human need. However, many people around the world still do not have access to this vital resource. According to the World Health Organization, around 2.2 billion people worldwide do not have access to clean and safe drinking water. This makes them vulnerable to waterborne diseases such as cholera, dysentery and typhoid fever.
Clean water is also essential for proper sanitation and hygiene. Without access to clean water, toilet facilities are insufficiently maintained, leading to poor hygiene and sanitation practices that can trigger the spread of diseases.
The United Nations has set up Sustainable Development Goal 6, aiming to achieve universal access to clean water and sanitation by 2030. This goal highlights the importance of improving access to water and sanitation services, particularly in developing countries where the situation is dire. Governments, civil society, businesses and individuals have a role to play in ensuring that access to clean water is a reality for all.