The Final Touch: Understanding the Importance of Construction Cleaning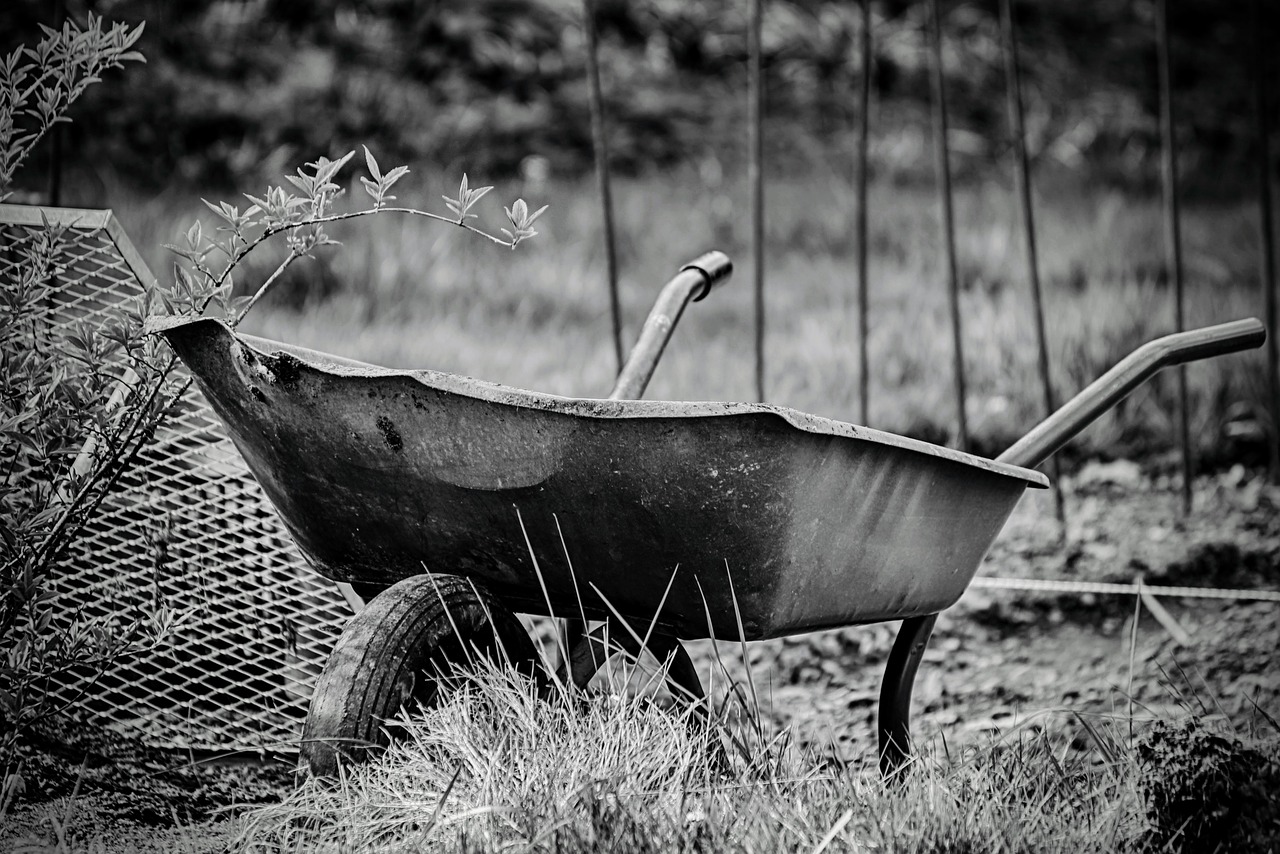 As the final stage of any construction project, construction cleaning is more than just regular cleaning. It involves the removal of debris, dirt, and dust from every nook and cranny of the building. Neglecting construction cleaning can have a significant impact on the final look of the building, and it can even lead to health risks.
In this article, we will discuss the key aspects of construction cleaning and why it is so important. From dust control to pressure washing, we will cover the different cleaning methods necessary to achieve a pristine finish. By understanding the role of construction cleaning, you can ensure that your building looks its best and is safe for its future occupants.
The Basics of Construction Cleaning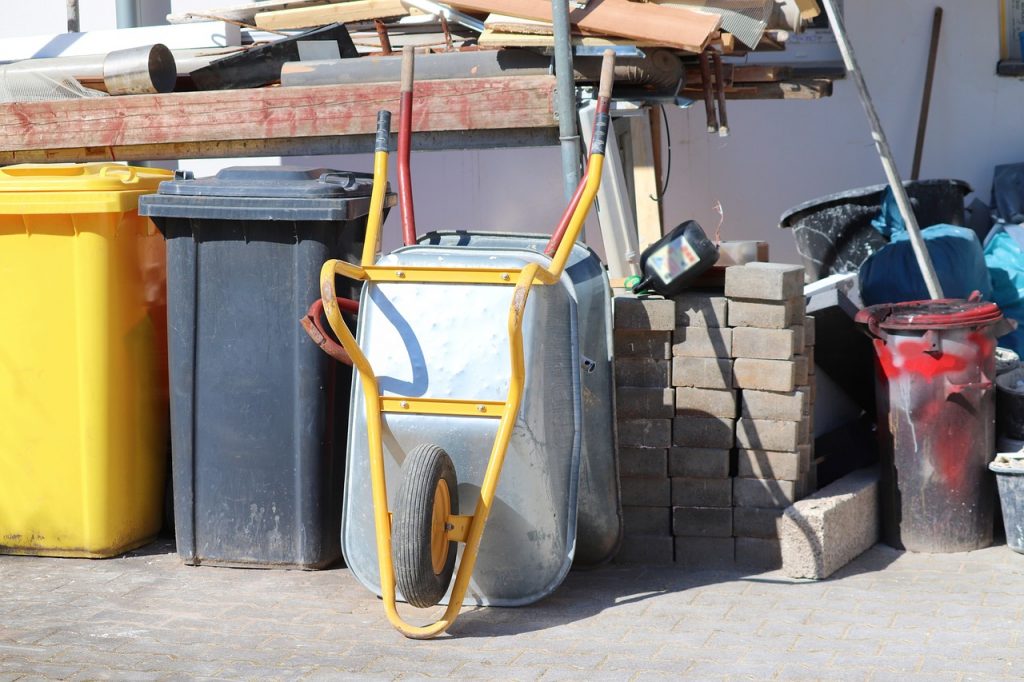 Construction site cleaning is an essential part of the construction process that goes beyond regular cleaning. It involves thorough cleaning of all surfaces, removal of debris, and ensuring that the building is fit for its intended purpose. The cleaning must be done in stages, starting from rough cleaning to final cleaning.
The different levels of cleaning required during and after construction are important to ensure the best possible outcome for the building. The rough cleaning stage involves cleaning up large debris, such as excess drywall, plaster, or wood. Cleaning at this stage may also include removing trash, sweeping, and dusting.
The final cleaning stage is the last step in the construction cleaning process. During this stage, the construction team cleans all surfaces and areas inside the building to make them ready for occupancy. At this stage, cleaning is executed at a significantly higher standard than in rough cleaning. Dusting, vacuuming, spot cleaning all surfaces, washing windows, and thoroughly sanitizing are part of this stage.
Cleaning of the ductwork and HVAC systems is important since it accumulates a lot of dust and contaminants during construction. Construction cleaning involves specialized equipment, tools, and professional expertise. Getting these factors right means ensuring that your building stands out in appearance and creating a favorable reputation for your construction company.
The Importance of Dust Control
Construction projects often generate a considerable amount of dust and debris. This dust can settle on surfaces and affect the building's final look. Improper cleaning can mar the finishing, leading to unpleasant appearances, and can even lead to the rejection of the project by clients or authorities. Proper dust control measures must be taken during and after the construction phase. Using HEPA filters during construction can filter out the finest particles and maintain indoor air quality. Vacuuming the area regularly can help control dust levels. Additionally, using pressure washing to clean surfaces can leave the building looking clean and new.
Dust can also have adverse effects on the health of construction workers and future occupants of the building. Fine dust particles can cause respiratory problems and allergies. It is essential to ensure that all dust has been cleaned up before construction workers return to the site. Inhalation of dust during construction can cause harmful health effects that can have long-term consequences for workers.
Proper dust control measures can ensure the longevity of the building's finishing while also protecting construction workers' health. Hiring a professional construction cleaning company can save time and effort in the long run, as they have the necessary equipment and knowledge to clean the site thoroughly.
The Role of HEPA Filters
HEPA filters are crucial in maintaining clean indoor air quality in new buildings and construction sites. These filters are designed to capture small particles like dust, debris, and allergens that are released during construction. The particles are trapped in the filter, thus preventing them from circulating in the air and causing respiratory illnesses.
During construction, it's essential to use HEPA filters to maintain air quality throughout the process. As construction progresses, different areas of the site may have varying levels of debris and dust. HEPA filters can help capture these particles, reducing the risk of respiratory issues and keeping the air clean.
HEPA filters are also helpful in post-construction cleaning where further debris and particles may be present, and air quality control is essential; they aid in cleaning up construction dust & debris ensuring an odourless environment.
Using HEPA filters in construction sites is a way of complying with environmental regulations that demand the control of resource depletion and waste management.
A clean indoor environment after construction can lessen health hazards while increasing work productivity. Use of equipment that ushers optimum cleanliness like HEPA filters can go a long way in providing a healthy and comfortable working environment.
The Benefits of Pressure Washing
Pressure washing is a powerful cleaning technique that uses high-pressure water sprayers to remove dirt, grime, and stains from various surfaces. The benefits of pressure washing in construction cleaning are immense. Not only does it help to maintain the aesthetics of a building, but it also extends the life of the building materials and reduces the risk of damage.
One of the primary benefits of pressure washing is that it can clean a wide range of surfaces, including concrete, brick, wood, and metal. Moreover, it can efficiently remove contaminants and buildup that other cleaning methods can't. Pressure washing can help get rid of unsightly stains, graffiti, and mildew, leaving the building looking new and refreshed.
Another advantage of pressure washing is that it is environmentally friendly. It does not require the use of chemicals or detergents that can harm the environment or leave behind toxic residue. This makes it an ideal method for cleaning construction sites and buildings.
Pressure washing can also improve the safety of a construction site by removing hazardous substances like slippery algae or moss. By removing such contaminants, it can help to minimize the risk of slips, falls, and accidents. With its many benefits, pressure washing is an essential technique for achieving a high-quality finish in construction projects.
The Need for Professional Cleaning Services
Construction cleaning is a specialized task that requires more than regular cleaning skills. The process demands the use of specialized tools and equipment, such as high-pressure washers and HEPA filters, that only a professional cleaning team can handle. Legal regulations also limit certain cleaning tasks on construction sites. As such, contractors require a professional cleaning company to ensure the project complies with safety and regulatory standards.
Choosing a professional cleaning service also ensures quality cleaning results, saving time and money by reducing potential damage or delays. Professional teams are equipped with skills and knowledge to carry out the cleaning task with minimal disruption to the construction flow. Trusting a professional team with cleaning duties not only provides a stress-free environment but give peace of mind in ensuring that the final touch is perfect.
The Risks of DIY Cleaning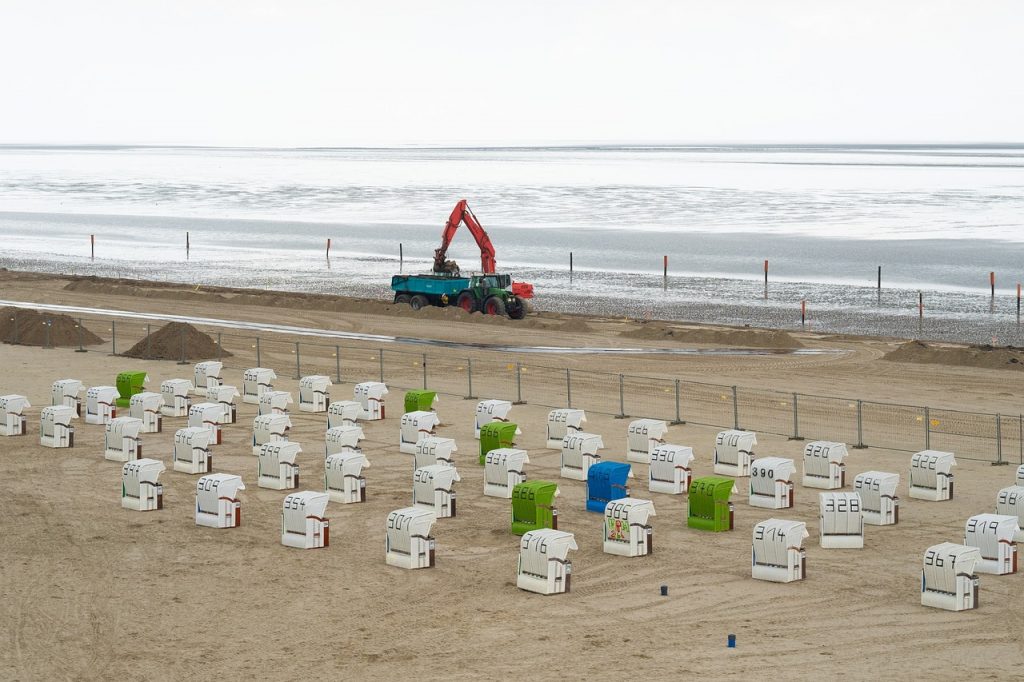 DIY cleaning of construction sites may seem like a good idea for those looking to save a little money. However, it poses numerous risks that can lead to costly and even dangerous consequences. Firstly, untrained individuals are more likely to miss crucial areas that need cleaning, leading to the accumulation of dust and debris. This can impact indoor air quality and cause respiratory issues for workers and occupants.
Moreover, safety hazards arise when unqualified individuals attempt to clean up hazardous materials, such as chemicals or asbestos. The improper handling of these substances can cause lasting damage to health and the environment, leading to hefty fines and legal repercussions.
Additionally, DIY cleaning can consume a significant amount of time, which could be better spent on managing the construction project. This can lead to delays, missed deadlines and increased expenses. To avoid such risks, it is best to hire professional construction cleaning services, as they are equipped with the necessary expertise, tools, and equipment to perform the job safely and efficiently.
The Advantages of Hiring a Cleaning Company
Construction projects require a lot of time, effort, and resources to complete. Construction cleaning is an essential aspect of completing a building project that should not be overlooked. It involves cleaning and restoring a building to its original condition after construction work. This task requires expertise, tools, and equipment that only professional cleaning companies possess. Here are some of the advantages of hiring a cleaning company to handle construction cleaning:
Save time and energy by outsourcing construction cleaning to professionals. This allows you to focus on other aspects of the construction project, such as finishing the building structure and coordinating with contractors and vendors.
Professional cleaning companies have the necessary tools and equipment to handle all types of cleaning tasks, including heavy-duty cleaning tasks that require specialized equipment.
Cleaning professionals have experience in handling different types of construction cleaning situations, ensuring that the job is completed to a high standard.
Professional cleaners know the right cleaning products and chemicals to use, reducing the risk of damage to delicate surfaces and finishes.
Hiring a professional construction cleaning company can save you time, money, and energy. They will ensure that your building project is completed to a high standard, ready for showcasing to clients or occupants. Don't risk the finishing touches of your building by doing the cleaning yourself or hiring inexperienced cleaners. Hire a professional cleaning company to handle all of your construction cleaning needs.
The Bottom Line
After months or even years of construction, the last thing you want is to have a building that does not have a polished final look. This is where construction cleaning comes in. By ensuring proper cleaning of the building during and after construction, you can guarantee that your building looks its best and remains safe and healthy for occupants.
The bottom line is that construction cleaning is an essential aspect of completing any building project. From dust control measures and pressure washing to maintaining indoor air quality with HEPA filters, construction cleaning goes beyond regular cleaning. Hiring a professional cleaning company with expertise in construction cleaning can save you time and energy while ensuring success in completing your project.